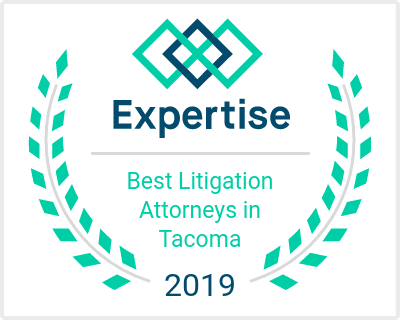 After obtaining a degree in Aeronautical Engineering, Rosie came to the law looking for a marriage between complex problem solving and client service, and her transactional practice provides just that. Rosie focuses her practice in transactional real estate law, business entity formation and governance, and contract law. It's work that capitalizes on her innate ability to see the big picture, as well as those all-important, smaller details.
Rosie's practice routinely includes forming new business entities; resolving boundary disputes; as well as drafting and reviewing purchase and sale agreements, commercial leases, contracts, and easements. She assists clients with complex asset purchase and sale agreements throughout the life of the transaction, including negotiating and drafting the agreement, due diligence, and closing. She also performs these same functions for clients with complex real property purchase and sale transactions, with a specific focus in reviewing title exceptions and resolving any title issues that may be present.
"I particularly appreciate the problem solving aspect of lawyering, working with clients to get the desired deal done. That takes anticipating client needs, managing expectations, and staying on top of changes in the law. It also takes excellent interpersonal skills -- the central difference between a good lawyer and a great one."
-- Rosemary Boelens
One of her favorite areas of practice is representing forest landowners in the acquisition, disposition, and management of their forestland. Rosie has represented buyers and sellers in complex multi-million dollar timber acquisitions and the management of those properties. She has also represented small forest landowners with the purchase or sale of their properties and similar common issues that arise from forestland ownership. This is such a fascinating area of the law in which the real property legal issues are often interwoven with multi-generational family dynamics and family and community values. Forestland owners can be faced with a multitude of issues, ranging from access to boundary disputes to trespassers.
In addition to representing clients in the real estate field, Rosie enjoys assisting clients with formation and governance of business entities. One of her favorite aspects of her practice is helping a client take a dream and turn it into the reality of a new business. She regularly assists clients with entity formation and drafting of the necessary governing documents, as well as drafting documents to assist with succession planning and granting equity interests to employees.
Rosie studied at Seattle University School of Law, graduating magna cum laude in 2013 after accruing an impressive law student record that included an externship with Earth Justice, a semester-long clerkship with the U.S. Environmental Protection Agency, and service as editor-in-chief of the Seattle Journal of Environmental Law. Prior to working at Phillips Burgess, Rosie worked in escrow closing residential real estate transactions. Her background in escrow and her experience with transactional real estate has provided her with a unique level of expertise that allows her to effectively and efficiently represent her clients.
In her free time, Rosie enjoys chasing after her two small children, cooking, and watercolor painting.
Admitted to Practice In:
State of Washington

State of Alaska

U.S. District Court, Western District of Washington
Education:
Seattle University School of Law, J.D., magna cum laude 2013

Seattle Journal of Environmental Law, Editor in Chief 2012-2013

Rensselaer Polytechynic Institute, B.S. 2010
Awards, Honors, and Publications:
Professional Affiliations:
Washington State Bar Association

Thurston County Bar Association

Tacoma-Pierce County Bar Association

CREW Seattle and Sound (South Sound Committee)